The team
Meet the management team responsible for the day-to-day operations of The MPS Foundation: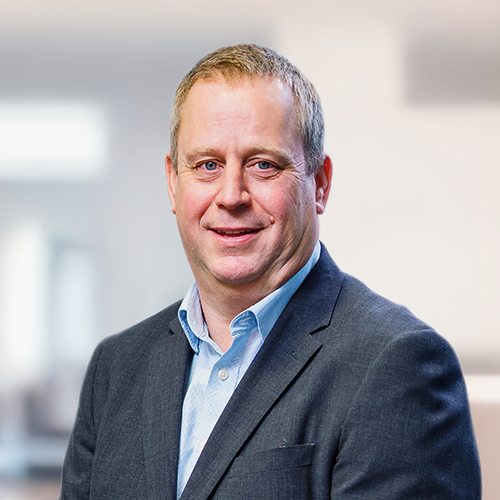 Adrian Jackson – Head of The MPS Foundation
Adrian joined MPS at the beginning of 2021 and initially led the project to design and create the MPS Foundation.
Read more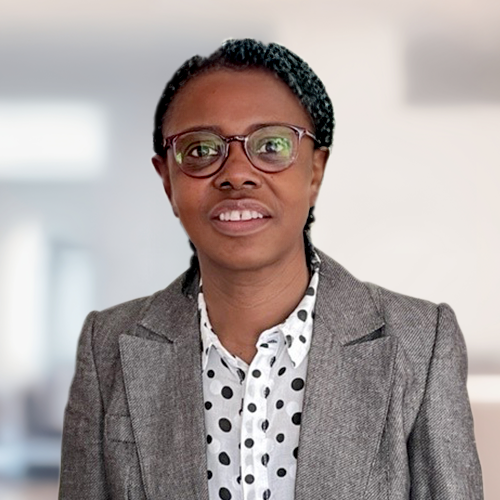 Dr Uriana Boye – The MPS Foundation Research Manager
Dr Uriana Boye is the Research Manager for The MPS Foundation. She trained at the University of Manchester and qualified as a dentist in 1991.
Read more
Dr Graham Stokes – Chair The MPS Foundation
BDS MFGDP(UK) DPDS Dip Imp Dent RCS CertMedEd
Graham Stokes joined the Council as a non-executive director of MPS in September 2017 and submitted himself for formal election at the Annual General Meeting in October 2017.
He qualified as a dentist in Birmingham in 1984 and is the lead clinician in a referral dental practice in Bromsgrove, with a special interest in implants and prosthetics. He was a vocational training adviser from 1999 to 2009 and now lectures widely on a range of dental topics. He was on the Principal Executive Committee of the British Dental Association from 2010 to 2014 and was chair of the British Dental Association's Health and Science Committee from 2010 to 2015.Graham is a current member of the BDA 's English and UK councils.
Dr Stokes is a senior clinical adviser and member of the Council of Reference for the charity Bridge2aid, and has led numerous teams of dental volunteers to Tanzania providing dental emergency care.
Dr Gozie Offiah
BSc, MB BCH BAO (NUI) (Honours), LRCS/PI, MD (NUI, RCSI), MMedSc, PhD in Medical Education
Dr Gozie Offiah practised medicine (with a background in surgery) for over 15 years in the Health Service Executive (HSE). She is a senior lecturer and the Director of Curriculum at the Royal College of Surgeons in Ireland. She is also the Clinical Lead for the National Intern Training programme in the Health Service Executive, the Chair of the cross-cultural group tEACH, the International Association of Communication in Healthcare, and the Non- Executive Director of MPS for Ireland. She has held several leadership roles across several organisations both in Ireland and internationally.
Along with her medical degree from the RCSI, she also has a master's degree in medical education from Queen's University Belfast, a Doctor of Medicine (MD) in surgery from RCSI exploring the role of JAM-A in breast cancer, and a Doctor of Philosophy (PhD) in Medical Education from the University of Dundee with a thesis entitled: "Women in Surgery: Exploring stakeholders lived experiences in the Irish and Scottish Healthcare systems." She has published more than 25 peer-reviewed journal articles and has been invited to give lectures, seminars, and workshops at many national and international meetings.
Her research interests include qualitative research methodologies, with a particular interest in social constructionism approaches involving discourse and narrative analysis. Areas of research include constructed identities and intersectionality, especially the intersections between gender, age, ethnicity, professional identities, career transitions, and surgical cultures in the workplace. Her teaching experience spans undergraduate, postgraduate, and continuing medical education in health professions education and training. Her teaching interest includes curriculum design, delivery, and faculty development. Gozie has a special interest in the role of mentoring and role modelling in the delivery of health care.
Professor Dame Jane Dacre
BSc MBBS MD FRCP London, Edinburgh, Glasgow FHEA Honorary Fellowships: FRCPI FACP FAcad Med Ed FRCGP
Jane is MPS President and Emeritus Professor of Medical Education at the UCL Medical School in London. Her research interest is in medical education and assessment. She is also actively involved in projects related to EDI, and was the lead for the Gender Pay Gap in Medicine review for the Department of Health and Care in England.
Dr Sarah Townley
MBChB MRCGP DLM MFFLM Cert CII
Sarah studied medicine at Leeds University and worked as a General Practitioner in Armley, Leeds, specialising in intermediate care, mental health, and medical student education.
She joined Medical Protection in 2009 as a medicolegal consultant, providing legal and ethical guidance and supporting members with complaints, inquests, clinical negligence claims, regulatory, disciplinary, and criminal cases. During this time, Sarah gained her Diploma in Legal Medicine and Membership of the Faculty of Forensic and Legal Medicine.
In 2020, she moved to the role of Underwriting and Policy Lead (Medical) which entails investigating, writing, and reviewing underwriting policy, assessing best practice developments in medicine globally, reviewing cases and claims to identify emerging themes, and leading medical stakeholder engagement on underwriting matters. Sarah has also gained her CII certificate.
Alongside her underwriting role, Sarah is also the Deputy Medical Director for Medical Protection.
Professor Muthuhadini (Dini) Mawela
MBChB MMed (Paeds) FCPaed
Muthuhadini (Dini) Mawela is a specialist neonatologist, based at the Sefako Makgatho Health Sciences University (SMU) in Pretoria, South Africa. Dini has been the Head of Department in Paediatrics and Child Health since 2016 and the Acting Dean in the School of Oral Health Sciences since 2022.
After completing her undergraduate medical degree in 1986, Dini went on to specialise and obtained a master's degree in paediatrics in 1995 and was certified by the Health Professions Council of South Africa as a neonatologist in 1998. She has also trained in advanced management and leadership, and serves on many institutional and national scientific and advisory committees.
Dini has varied interests in clinical practice, which include infection prevention and control, quality improvement, and health systems strengthening. She is an advocate of interprofessional education and collaborative practice in health sciences education and promotes research that can be used to have a positive impact on society.
Dr George Wright
BDS (Hons) Dip.MJDF PgDip(DLE) MDTFEd ACIArb Cert CII (Claims) FFFLM MCGDent
George is a dentolegal consultant and the Deputy Dental Director at MPS. He joined in 2016 with a background in general dental practice and dental education.
After completing his foundation training, George settled into general dental practice, working across a few different practices in South Yorkshire and Nottinghamshire. With a keen interest in dental education, he supported newly qualified dentists in his role as Educational Supervisor going on to be appointed Training Programme Director for dentists entering the Performer List Validation by Experience (PLVE) programme. Subsequent to this, he developed CPD for postgraduate dentists in his role as postgraduate dental education commissioner.
After a period of time as an associate dentolegal adviser, George was given a full-time dentolegal consultant role in 2018, going on to join MPS's Risk Prevention Team as Senior Dental Educator and more recently was appointed Deputy Dental Director.
George is the immediate past Chief Examiner at the Faculty of Forensic and Legal Medicine and holds membership with the College of General Dentistry. Outside of work, George sits as a Magistrate in the Adult Criminal Court and is a lay representative on the NICE Guideline Committee for Otitis Media with Effusion.
Dr Lawrie Kidd
Lawrie studied at Cardiff University and went on to train in the Severn Deanery. He now works as a consultant anaesthetist in Gloucestershire. Along the way, he has worked in a variety of medical roles in Nepal, Cambodia, Central America, Australia, and Tanzania. These have included roles within the charity, commercial, and private sector.
Lawrie's clinical interests include vascular and regional anaesthesia and the management of trauma. Outside of the anaesthetic room, he has a number of other interests, predominantly focussed on patient safety and human factors. As well as being a Fellow of the Royal College of Anaesthetists, he is a member of the Academy of Medical Educators.
His research interests are predominantly patient safety and airway focussed. The majority of his research is qualitative and mixed methods, he is actively involved in supporting regional and national research networks, and is developing a junior research mentor scheme.
Dr Yvonne Shaw
BChD, DipFOd, DPDS, LLM, FFFLM
After qualifying as a dentist, Yvonne worked in clinical practice for over 25 years. During this time, she successfully completed the LLM in Legal Aspects of Medical Practice and a Diploma in postgraduate dental studies focusing on orthodontics, oral health and disease, and periodontology. Alongside further training in orthodontics, Yvonne went on to work as a clinical assistant in both hospital and orthodontic practice settings for over 14 years.
She started working for Dental Protection in 2008 as a dentolegal adviser, providing advice and assistance to members including in a dedicated role handling dental claims. In 2017, Yvonne moved into the role of Underwriting Policy Lead with oversight of all dental members around the world. This role involves ensuring Dental Protection understands and addresses the risks that the dental profession is exposed to, as well as ensuring we are alert to the potential impact of any new or emerging risks, and how these can be mitigated.
During her time working for Dental Protection, Yvonne has presented to members in the UK and around the world on risk mitigation and shared insights from cases to help the profession reduce their risk of being challenged in their professional life.
Alongside her underwriting role, Yvonne is also Deputy Dental Director for Dental Protection.
Adrian Jackson – Head of The MPS Foundation
Adrian joined MPS at the beginning of 2021 and initially led the project to design and create the MPS Foundation. In January 2022, Adrian was appointed the position of Head of The MPS Foundation.
Adrian has experience in leading research teams over a number of years and has produced research reports for a wide variety of audiences domestically and internationally, including Government and Government Departments.
He has over 25 years of experience in workforce development in a wide variety of areas, including healthcare. Adrian has worked in private, public, and not-for-profit organisations, including for charities. Adrian has a significant amount of experience in building and establishing new and innovative organisations and organisational functions, including setting up a UK-regulated awarding organisation and building a charity from inception. Adrian has worked internationally delivering contracts in Europe, the Balkans, the Middle East, and in China. Adrian has an MBA from the Open University.
Dr Uriana Boye – The MPS Foundation Research Manager
PhD, MSc, BDS, FDS RCS (Eng), LDS RCS (Eng)
Dr Uriana Boye is the Research Manager for The MPS Foundation. She trained at the University of Manchester and qualified as a dentist in 1991. She has worked in both clinical and dental public health roles. Dr Boye has various research interests, particularly research in dental epidemiology. She has an MSc in Dental Public Health (1999) and a PhD in Dental Epidemiology (2013) from the University of Manchester.
Dr Boye is passionate about collaborating on research to obtain good outcomes for patients and to improve the wellbeing of the members of healthcare teams. She brings a wealth of clinical experience and research expertise to the role.